About Us
Agri dehydration foods is a leading Indian manufacturer and exporter of dehydrated onion and garlic. We have set-up the most modern and integrated dehydration facility in the center of a large onion and garlic growing area. Since its establishment, Agri dehydrated foods has been able to maintain its worldwide reputation through supplying its partners with supreme product quality that exceeds expectations at very reasonable costs and continually evolving new procedures to spread into new products in order to successfully enter markets at the same time as maintaining an unwavering optimum quality of its products. We procure raw materials from farmers who supply us high quality crop by planting and growing seeds according to international standards.
Benefits of dehydrated food
Dehydrated food tastes great.
No preservatives or chemical additives.
Storing dehydrated food is efficient.
Replace store-bought snacks and eat healthier.
It is our responsibility to ensure all our clients receive, the very best and the highest quality of products at the most reasonable prices , and we deliver the requirements meeting the most stringent timelines and carry out our Client`s orders accurately and without delays, 24×7 and 365 days a year.
News24 : Suggestion by Mayur Rathod
CNN News : Agri Dehydrated Onion
Top FM : RJ Shed with Mayur Rathod
Our Speciality
We provide range of dehydrated vegetables.
Application of our products
Our products are used in making of pizza preparation; add as ingredients, pickles, Ready to Eat Products, Preparation of various Soups, tomato paste, Onion & Garlic paste, Fast food, snack foods, food service packs, stuffing mixes, pickled products, meat products, sea food products, recipes, canned foods, salad dressing, dips, bottle packs, seasoning, bakery topping, gourmet sauces, seasoning and in many other as ingredients.
Production process
The process of Onion dehydration is a scientific process that aims at eliminating the danger of harmful microorganisms such as bacteria and fungi, which allows the dehydrated onions to become safer to use while preserving its potency and flavor. Our process starts with acquiring ripe healthy onion crop. Our purchasing department follows a strict quality process that ensures that every onion is ripe, safe and free of harmful chemical dusting or pesticides. After acquiring the crop, the crop is then transported safely to our factory in a timely manner for procession and packaging. With the consistent quality and the supply capability of our firm helps us to win global market.
Dehydrated :: Onion
It's easier than you might think to make your own dehydrated onions. Dried onions are versatile kitchen staples in everyone's pantry, and it's a fairly simple process to make them. These dried pieces of goodness have many uses and are time-savers, as well.
Dehydrated onion flakes would be come in white, pink and red color. It would in kibble ,can make Chops, Mince, Granule and Powder form.
Explore
Dehydrated :: Garlic
Garlic Flakes offered is finely cleaned through delicate mincing of garlic cloves which are then dehydrated using latest air drying technology for longer shelf life. Garlic flakes also finds use in number of applications like as an addition to soups for adding a flavor to the cooked dishes. Its use in cooking releases garlic flavor that enhances overall taste of dish. We offer it in form of large slices in moisture proof packaging and offers potent usage when compared to fresh.
Explore
Dehydrated :: Ginger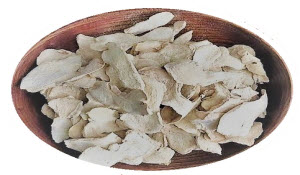 Dried Ginger root is the oldest form of preserving. The dried spice can be stored indefinitely. Offering Dehydrated Ginger Dehydrated Ginger Powder.
Ginger can be grated into a paste, or you can grate the dry root to get the type of ginger powder necessary for baking. Dried ginger should be kept in a cool, dark space in an airtight container.
Explore
Contact Us
For Any kind of information or any type of help you need, Then Contact Us Bellow.
Address
Factory: Agri dehydration foods,Mahuva,Dist. Bhavnagar , Gujarat, Pin-364290, INDIA. Office: A-14, 4th Floor, Ajanta Commercial Center, Opp. Gujarat Vidhyapith, Income tax, Ahmedabad. 380014